Physics of Shock
Shock waves can propagate in matter whatever its physical state: Gaseous, liquid or even solid. They can travel through interfaces or into a multiphase mixture of materials. Because ECOGEN is devoted to compressible, hyperbolic systems of equations, shock dynamics is included whatever the problem is.
Shock-wave propagation in ducts is a challenging problem for safety issues. Such studies are performed to improve the safety in confined installation thanks to a better knowledge of the pressure-wave characteristics. In this movie, the shock-wave propagation in a "Y" bifurcation channel is shown: Because of the bifurcation, the amplitude of the incident pressure jump is expected to decrease in the secondary ducts.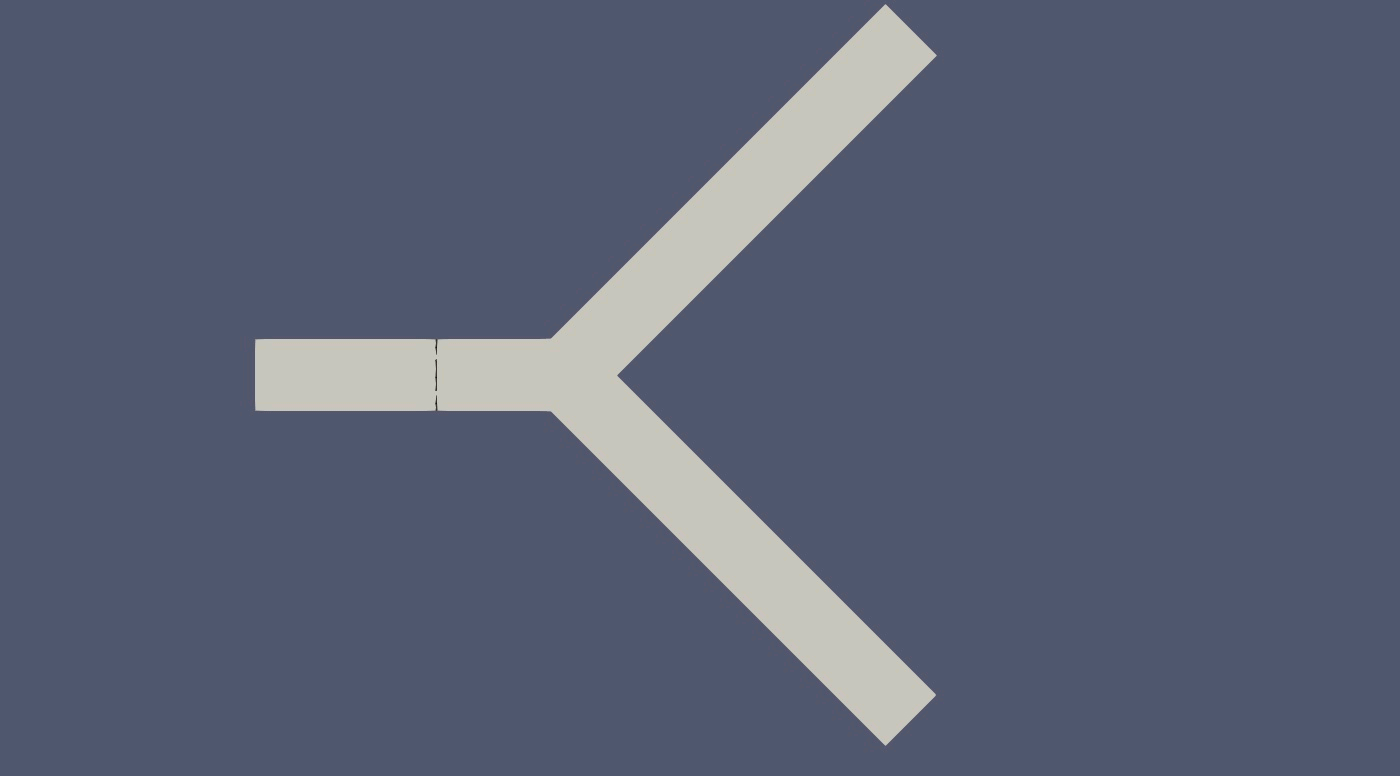 Shock-wave propagation in a channel junction (A. Marty courtesy).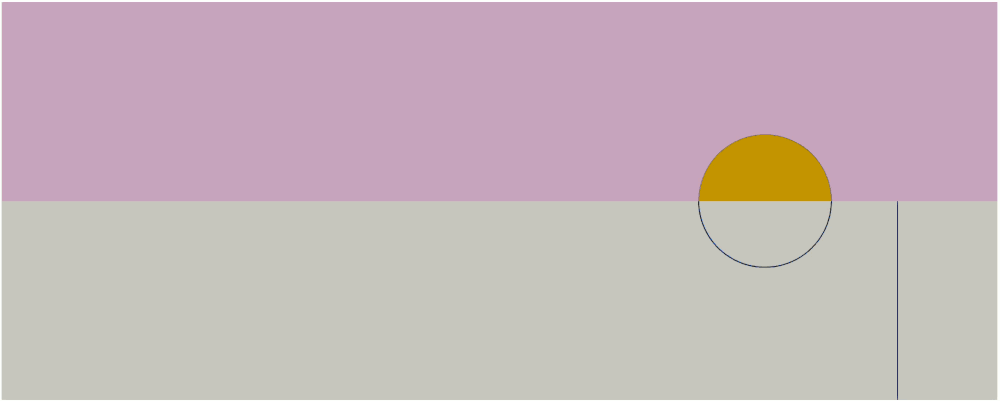 Interaction shock wave / helium bubble
Upper half: Volume fraction
Lower half: Numerical schlieren (shows interfaces and shocks)
This video illustrates the shock/bubble interaction: The bubble contains lighter fluid (He) than the surrounding gas (air). Richtmyer-Meshkov instabilities deform the interface where the pressure and density gradients generate vorticity. Main parameters of the flow pattern are the acoustic impedance and so indirectly the speed of sound of both fluids.